Launch of generation 3.0
Available from: August 2021 · Products: all models
For the second year in a row, we have asked for your feedback and are gradually improving our underwear. Now we are coming out with Generation 3.0, for which we focused on design, quality, and new materials. The new design of the underwear is minimalist and functional. The underwear have smoother and less visible seams. The new materials are lighter and softer to the touch. The cuts fit different shapes and body sizes better. A new sustainable material, TENCEL™ Lyocell, has also been added.
Adding a protective sticker to the absorbent layer
Available from: May - July 2021 · Products: all models
To better protect the functional layer during distribution and storage of the underwear, we decided to add a protective foil on it. All of our underwear models will now come with it. Therefore you can be sure that no one has tried the underwear before you. For the first few months, though, you may receive goods with or without the protective sticker, as we have a stock of previously manufactured pieces.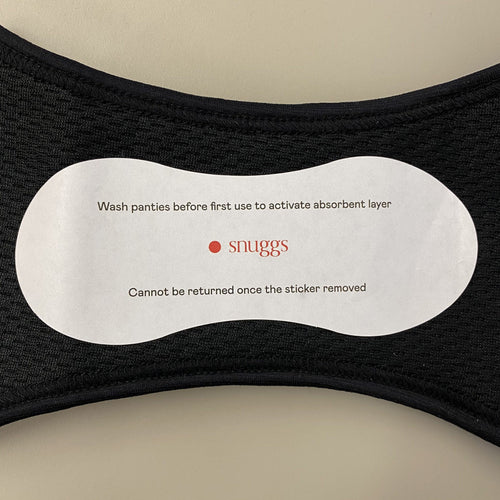 Increased resistance of the Tencel Modal to stretching
Available from: February 2021 · Products: Classic cut - Tencel Modal
In general, natural materials are very lively compared to synthetic ones; they tend to stretch out and pill. But we still like wearing them because they are soft to the skin and breathable. In addition, we can work with them during production to minimize these unwanted characteristics. The first batch of Tencel Modal underwear, which we launched in October 2020, did not shrink back to its original shape after washing as we thought it would. Therefore, we created a new and more pull-resistant knit.
Hemming
Available from: November 2020 · Products: all models for light and medium flow
All models for light and medium flow are newly lined with a bare elastic band, similar to the models for heavy flow. The hem is made of the same material as the body of the underwear. Our goal was to increase the resistance of the elastic band to cracking and stretching.
Split elastic bands
Fixed from: August 2020 · Products: Classic cut, High waist
Some customers turned to us with a problem of torn elastic bands.
We contacted the manufacturer of the elastic bands, and together, we created our own elastic band with higher resistance, ductility, and a surface softer to the touch.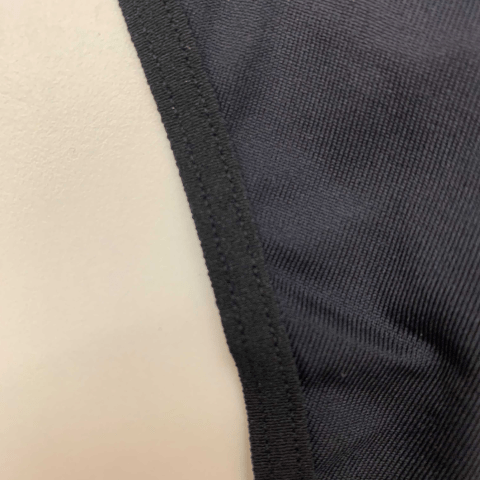 Protruding white threads from the elastic band
Fixed from: August 2020 · Products: all models for light and medium flow
The first version of the underwear had an elastic band with white elastic threads hidden inside. However, it turned out that these threads occasionally cracked after several washes. Although the underwear could still be used, we wanted to improve its quality for long-term use.
We teamed up with the elastic band manufacturer and designed our own elastic band with higher durability and flexibility.